Feral Interactive đã thông báo rằng trò chơi Company of Heroes sẽ có mặt trên iPhone vào ngày 10/9 cùng với phiên bản Android. Tựa game này ra mắt trên iPad vào tháng 2/2020.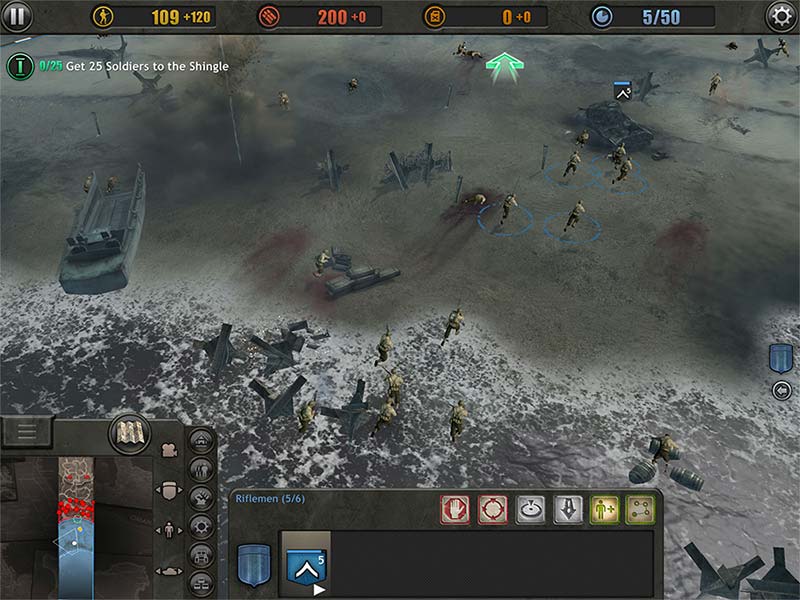 Company of Heroes là trò chơi chiến lược thời gian thực ra mắt trên PC vào năm 2006, đây là trò chơi chiến thuật dựa trên đội hình lấy nhiều yếu tố truyền thống như xây dựng căn cứ, tuyển quân, thu thập tài nguyên và biến chúng thành của riêng mình.
Phiên bản Company of Heroes trên iPhone sẽ hỗ trợ iPhone 6s trở lên với giá mua một lần là 13.99 USD (tương đương 300.000đ) không có mua hàng trong ứng dụng. Nếu bạn đã mua phiên bản trên iPad trước đó, bạn có thể cài đặt phiên bản iPhone mà không phải trả thêm phí.
Đoạn video ngắn giới thiệu về tựa game này trên iPhone và Android: