Death Road to Canada tựa game hành động nhập vai tiêu diệt zombie mang đậm dấu ấn riêng với đồ họa pixel độc đáo. Người chơi điều khiển một nhóm người cùng nhau chống lại và tiêu diệt lũ zombie, sống sót tìm đến Canada thiên đường. Một cuộc phiêu lưu đầy nguy hiểm rất dài đang chờ bạn phía trước, hãy trải nghiệm ngay.
Điểm đặc biệt của Death Road to Canada là các con đường được tạo ngẫu nhiên. Mọi thứ đều ngẫu nhiên: là các địa điểm, sự kiện, thành phố và kỹ năng của người sống sót. Có một câu chuyện khác nhau mỗi khi bạn chơi.
Suốt quãng đường đi đến Canada, bạn sẽ vô tình gặp phải những người sống đơn độc khác, quyết định cho họ đi theo hay không là tùy vào bạn. Mỗi nhân vật được thiết kế với kĩ năng và nhận dạng khác nhau, vì vậy việc lựa chọn đội hình thế nào dựa hoàn toàn vào sở thích và hoàn cảnh mà bạn đang gặp phải trong game.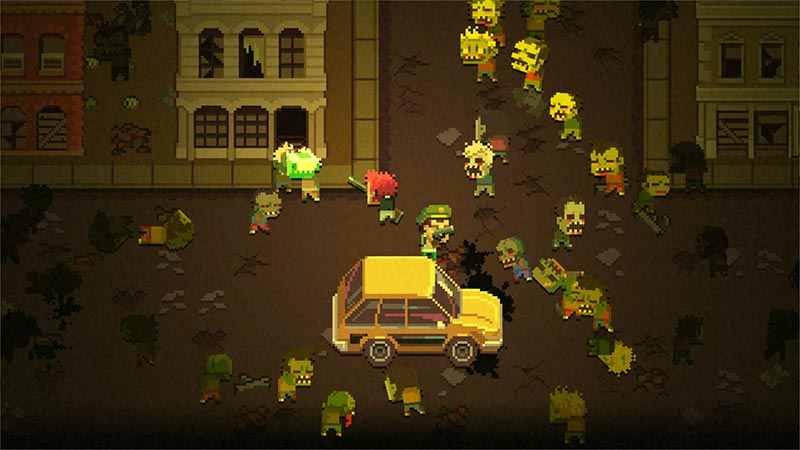 Hệ thống chiến đấu trong game được tối giản với 2 cơ chế chính là tấn công tầm ngắn và bắn súng tầm xa. Vũ khí tầm ngắn có độ bền nhất định và sẽ bị phá hủy nếu sử dụng quá nhiều lần thì với vũ khí tầm xa lại có độ chính xác sẽ bị ảnh hưởng rất nhiều vào kỹ năng của bạn.
Liệu con đường đến Canada có thành công? Hãy chinh phục Death Road to Canada nhé.